ADVENTURE TRAVEL

JAMAICA
FROM US 1406
Self driven tour from US1406/person (base of 2 persons)
Price include:
Rental vehicle (type Toyota Yaris, upgrade for 4x4 possible) + insurance

Every night in a double room and all breakfasts

Detailed roadmap with contacts, recommendations, tips, etc.
Price does not include:
Air travel, airport taxes and travel insurance

Meals and beverages

Admission fees for excursions (about 150 euros / person)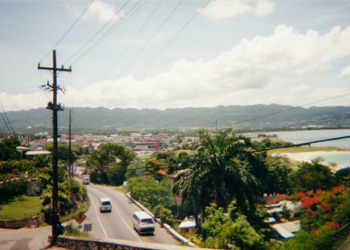 Day 1 : Montego Bay – Transportation 15 min
Arrival at Montego Bay, you will get your car at the airport and drive to your hotel facing the sea on the nearby Hip Strip.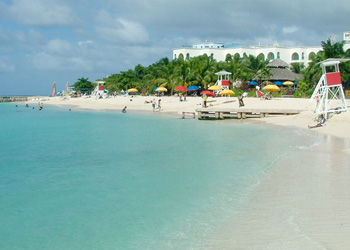 Day 2 : Montego Bay
Discovery of Montego Bay (city center, craft market…) sea bath and relaxation on Dr Cave Beach.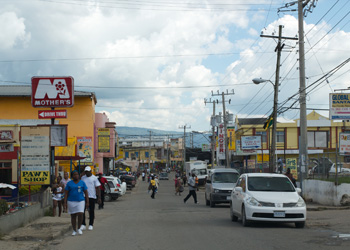 Day 3 : Montego Bay – Port Antonio – Transportation 4h30
Heading to the East of the island. stop at Ocho Rios to climb the Dunn's River Falls, before reaching Portland to get to your ecolodge by the sea.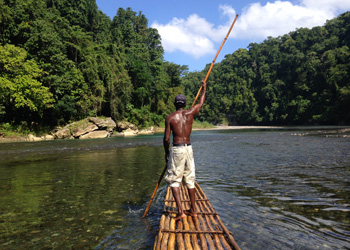 Day 4 : Port Antonio
Visit of Port Antonio (market, marina…) and rafting down the Rio Grande.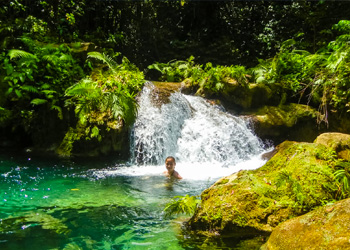 Day 5 : Port Antonio
Excursion to the Reach Falls in the heart of a luscious rainforest ; numerous possibilities to enjoy the beach in the surroundings (Frenchmans Cove, San San Beach, Winifred beach, boat tour on the Blue Lagoon, Boston Beach).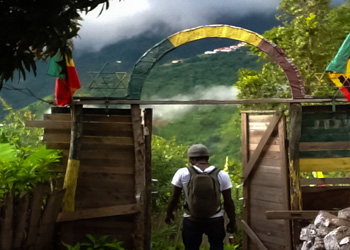 day 6 : Port Antonio – Blue Mountains – Transportation 3h
Transportation to the Blue Mountains by a scenic road to get to your accomodation, located in a tropical garden, by a river, in the heart of the Blue Mountains.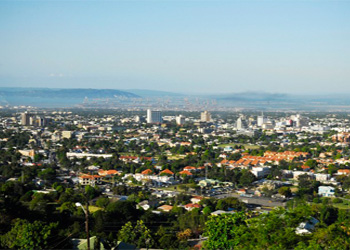 Day 7 : Blue Mountains
Walk to an authentic rasta community (2h30 hours walk) and/or visit of a famous coffee plantation in the Blue Mountains.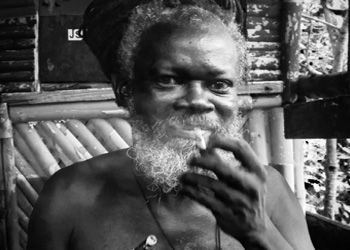 Day 8 : Blue Mountains – Kingston – Transportation 1h30
Down to the capital city to visit the Bob Marley Museum and the park of the Devon House uptown Kinsgton.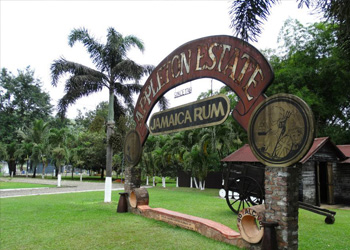 Day 9 : Kingston – Treasure Beach – Transportation 4h
Heading to the West. Excursion in one of the oldest plantations of the island, where you will enjoy a refreshing swimm in the YS Falls and/or visit of a rum factory on the way. Accomodation in a nice B&B nearby the sea side in friendly Treasure Beach.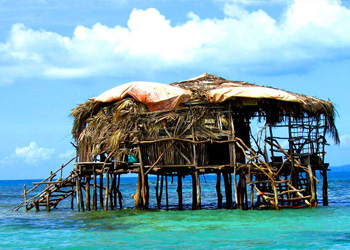 Day 10 : Treasure Beach
Don't miss the Black River Safari (to observe the crocodiles, the birds… in their natural habitat of the mangroves and wet lands). Boat ride to the Pelican Bar (pirate bar out at sea) can be negociated with local fishermen.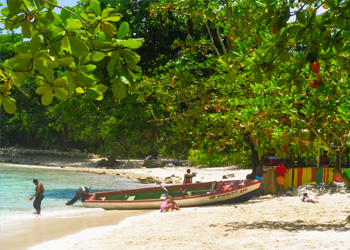 Day 11 : Treasure Beach
Relaxation by the beach or possible excursion to the Lovers Leap cliff, or to Little Ochi to enjoy grilled fish and lobster.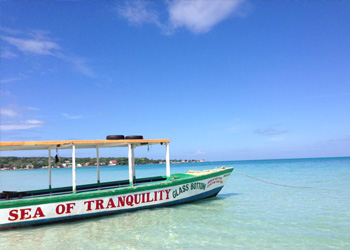 Day 12 : Treasure Beach – Montego Bay – Transportation 4h30
Road back to Montego Bayby the West coast road (going through Negril) or cutting through the Cockpit Country.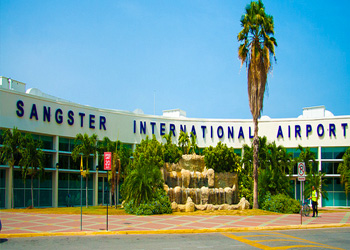 Day 13 : Montego Bay – Transport 15 min
Departure to Montego Bay international airport, drop off of your rental car and return flight.
Feel free to ask us anything !