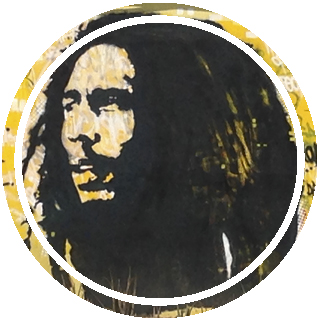 Jamaican heart beats to the rhythm of reggae. Coming from mento, ska and rock steady musical genres, reggae was born in Kingston ghettos, at the time of Jamaica independence. It became know as a medium of social cristicsm, calling to political conscience and rejecting violence and materialism. It allowed to Robert Nesta 'Bob' Marley to become the first international rockstar issued from a third world country, and to make the rastafarian movement known.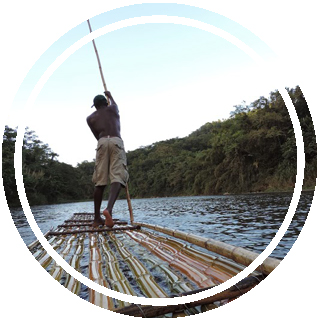 Rafting down the Rio Grande, one of the largest rivers on the island, located in between the Blue and the John Crow Mountains. Following rhythms, currents and wild sceneries of the rainforest, where only the smoke escaping from rare houses reveals the presence of a family living from yam and banana culture… a breath of fresh air.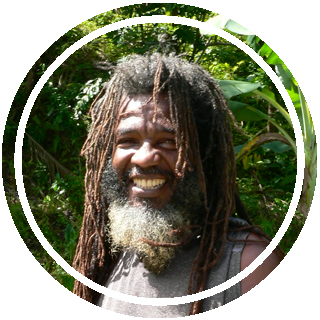 Come to meet ShakaZoulou, rasta of Winifred Beach in Portland. Craftman working black coral, calabash and seeds, his shop is a hut made of floated wood on the beach. Sip a fresh fruit juice with him, enjoy the peacefulness of the place and learn about rastafarian lifestyle and culture.